Momento zero | 7 ottobre-18 novembre | White Noise Gallery | Roma
Curated by Eleonora Aloise e Carlo Maria Lolli Ghetti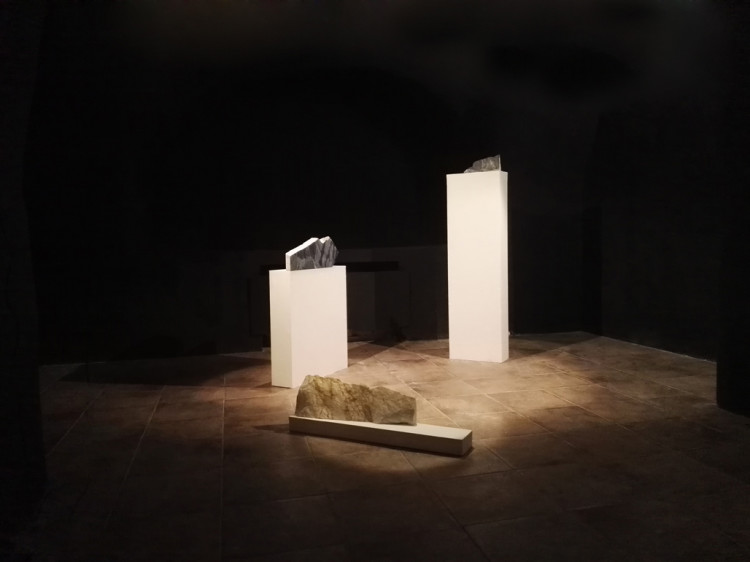 http://whitenoisegallery.it/en/mostra/momento-zero-en/
Reviews:
http://www.collezionedatiffany.com/autunno-galleria-ottobre-2017/
https://artecracy.eu/pietro-manzo-momento-zero/
https://romaitalialab.it/terra/pietro-manzo-scenari-senza-traccia-umana
MOMENTO ZERO
The new project shown by Pietro Manzo at White Noise Gallery will push to the very limit his research on environment and its relationship with the viewer's mind.
The views populating his works seem absolute and universal, almost dystopian. They reflect the look of modern urban conglomerations and feel like déjà-vu: familiar but sinisterly indefinable.
Images that go from microscopic to monumental format, created to be observed from afar, sometimes even protected with actual nail trenches. Post-cards of places where everybody went but no one has ever lived.
The result of the research that Pietro Manzo is presenting for his exhibition is as important as a revolution, conceptual more than stylistic. Instead of portraying city views, where human beings added structures creating a new paradigm of natural morphology, the artist recreated uncontaminated landscapes.
Starting from images of places where human intervention was strong to the point of being invisible –marble mines, bridges, viaduct- Manzo intervenes taking the views back to their moment zero.
Layers of oil panting on top of photographs get deposited with the sole intention of erasing human intervention on the environment. The artist restores a millenary balance hiding the painful traces of our passage under veils of colour.
What is astounding about Pietro Manzo's works is the ambiguity -eco of the interventions of Land-Art from the1960's- that exists between artificial gesture and natural state. The side of a mountain seems like an unnatural screen on top of the majesty of a marble cave. Each work on show is the discordant portrait of an uncorrupted nature, almost unbelievable because of the lack of any kind of civilization, an inconceivable condition for the modern man.
The relationship of Pietro Manzo with the territory is always more tight, physical, to the point of becoming not only an aesthetical connection but also tangible. Like Richard Long's stones, the artist brings in the gallery the same stone fragments he takes from the gutted mountains. Oil paintings on marble sheets, cave scraps or forensic proofs of murders accomplished in utter indifference.
The project room hosts a sequence of fractals, on which is painted the image of the mountain where they come from. A synecdoche, single drops of blood that contain the whole DNA.